Wind down and catch up with friends at the Festival Club, brought to you by Big Spruce Brewing.
Enjoy canteen and bar service, late-night breakfast, and a free shuttle service to select Baddeck hotels.
One of the most popular features of Celtic Colours each year is the Festival Club. Located at the Colaisde na Gàidhlig / Gaelic College in St. Ann's, the licensed Festival Club opens as the evening concerts are closing, offering an opportunity for Festival artists to showcase in a more informal setting, or to get a session in with friends and colleagues from near and far. It also serves as a spot to wind down and catch up with friends at the end of the day. Performance is by invitation only and depends upon artist availability on any given night. The performance schedule is not posted in advance. North Shore singer-songwriter Buddy MacDonald hosts the nightly festivities. There is a canteen and bar on site and breakfast is served between 2:00AM and 2:00PM in MacKenzie Hall for $9 per person.
$20 • 11PM Nightly • 19 & over, photo ID required
Half price with a ticket stub from a show the same day
CAA Members enjoy 50% off regular admission to the Festival Club by showing their Membership card at the door.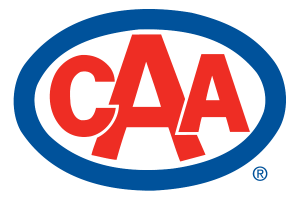 Festival Club Shuttle
Cabbioke by NSLC will make your Festival Club experience worry free by providing a shuttle service that runs between select Baddeck area hotels and The Gaelic College, supported in part by Victoria County.
Pick up times/locations
Broadwater Inn • 10:20pm / 11:20pm / 12:20am / 1:20am
Cabot Trail Motel • 10:45pm / 11:45pm / 12:45am / 1:45am
Inverary Resort • 10:35pm / 11:35pm / 12:35am / 1:35am
Lynwood Inn • 10:30pm / 11:30pm / 12:30am / 1:30am
Silver Dart Lodge • 10:40pm / 11:40pm / 12:40am / 1:40am
Telegraph House • 10:25pm / 11:25pm / 12:25am / 1:25am
Shuttle departures from The Gaelic College 
12:00am / 1:00am / 2:00am / 2:45am / 3:30am / 4:15am