MEDIA ACCREDITATION Apply Now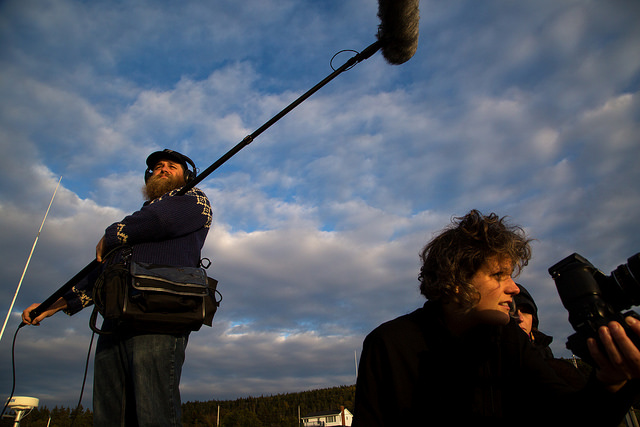 We appreciate your interest in covering Celtic Colours International Festival.
Please note that Celtic Colours strives to ensure our ticket buyers have the best experience possible. We fully understand that certain types of reporting and media coverage may involve—or even require—more intrusive techniques than others, and we are very careful to consider the impact on our audiences, artists, and overall productions versus the benefits of this type of coverage. That being said, we welcome your application for Media Accreditation.
Celtic Colours International Festival defines Media as journalists, photographers, videographers, writers, editors or producers who have a verified editorial assignment to cover Celtic Colours, or artists performing in the context of the Festival, for a recognized media outlet (print, online, radio, tv, film) that generates original articles, reports, or reviews. Media credentials are reserved for Media personnel working in an official capacity covering the Festival.
Media credentials are not intended for those who sell photos or images; writers, designers, editors, and creators of YouTube, Facebook, Twitter pages, personal blogs, or fan sites; photographers seeking to build their portfolios; social media enthusiasts; or freelance photographers and journalists who cannot provide proof of engagement or commission from a credible and recognized media outlet.
A history of being approved for Media credentials at Celtic Colours does not guarantee approval or waive the accreditation application process. Celtic Colours reserves the right to approve or deny accreditation and to refuse, suspend, or cancel accreditation at any time and without explanation. In the event of such refusal, suspension, or cancellation, no claim may be brought against the Festival.
Guidelines
Each member of the requested coverage team must fill out an application. Applications must be filled out completely to be considered. Accredited media are required to supply a post-Festival coverage summary, and a copy of and/or link to any post-Festival coverage, including but not limited to online articles, podcasts, blog posts and broadcasts as applicable.
Photographers and videographers must be on assignment with coverage secured, pitched and approved in advance. The Festival will not approve Media credentials for freelance photographers, writers, or internet reporters without an assignment letter submitted on company letterhead detailing actual assignment from the assigning editor, with his/her name and contact info. Media credentials will not be provided for spec photography, freelance writers not on assignment, or portfolio photographers.
Media credentials allow access to the Festival, subject to venue capacity and at the discretion of venue Site Manager. It does not allow access to backstage areas, artists' lounges, or green room at concert venues or at the Festival Club.
Media credentials must be visible at all times while working at the Festival.
Photographers are not allowed on the stages. Flash photography is strictly prohibited.
Media credentials do not permit Media to record audio or video of performances without special permission from the artists and the Festival, submitted in writing prior to the event.
Prior to shows, rehearsals, or during sound-checks, video footage and photographs may not be taken, unless advance arrangements have been made.
Access and clearance(s) obtained pursuant to this policy allow for photographs and video content to be used only by the Media outlet named in the Accreditation application. Photographs and video content may not be otherwise displayed, sold, transferred, or conveyed.