Cape Breton University Presents Celtic Colours In the Schools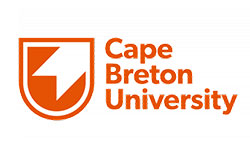 Celtic Colours in the Schools is a performance-based presentation for students and their teachers. The program brings professional artists to the school that are part of the current year's Celtic Colours International Festival lineup to share their Celtic culture through music. This includes both local artists as well as those from other countries and cultures. These bands are young, lively, and fun!
The presentations are an inspiring way to celebrate an important part of Cape Breton Island's cultural tapestry, and they are an excellent segue for classroom discussion.
If you are an administrator of a school on Cape Breton Island and are interested in having a Celtic Colours In the Schools presentation, please contact Yvette Rogers, Outreach Coordinator, to check availability for dates throughout the year and explore options that may work for your school.
Thanks to the support from Cape Breton University, this program is offered at no cost to students or schools.
yvette@celticcolours.ca
902-562-6700